Online digital price list and menu for all caterers
QR and NFC digital contactless multilingual price list and menu for all catering and service activities with dual display of prices. Let your price list be online.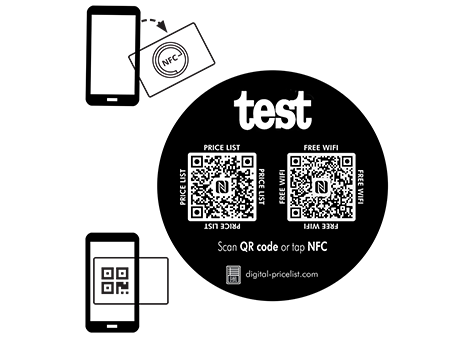 An ideal solution for everything, whether it is a cafe, hair salon, gym, restaurant or any other activity.
Modernize your price lists and menus
Give your customers a quick and easy view of the price list with contactless operation by scanning a QR code or NFC. Connect the price list to your website or application. A contactless solution that offers more than a classic price list on paper. Add the ability to connect to Wi-Fi via a QR code or NFC chip. Quick and easy without asking for wifi. Your guests will be delighted with this option. Digitize Wi-Fi connection and provide your guests with the fastest way to connect to Wi-Fi.
Be digital, be online.
Scan or tap, it's that simple…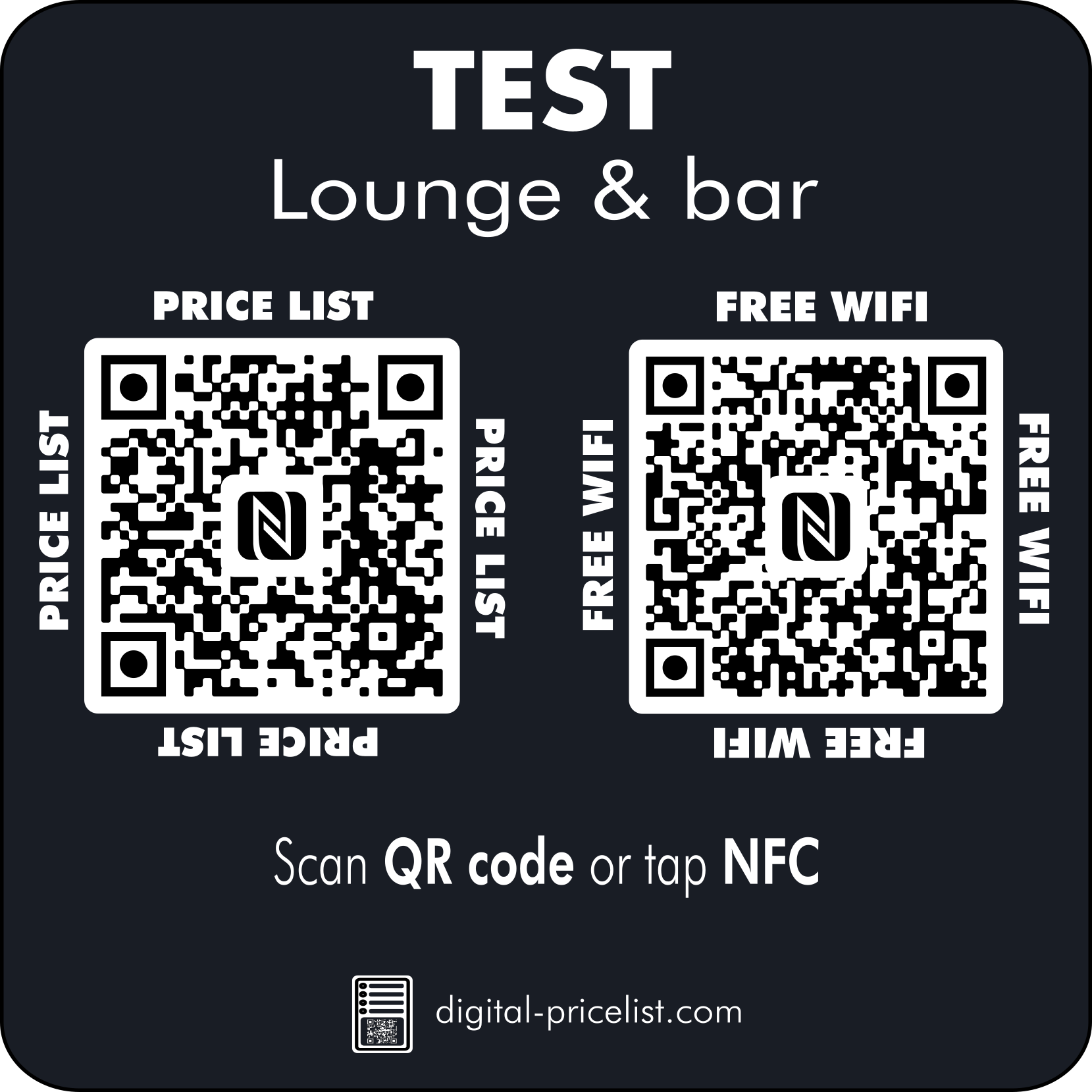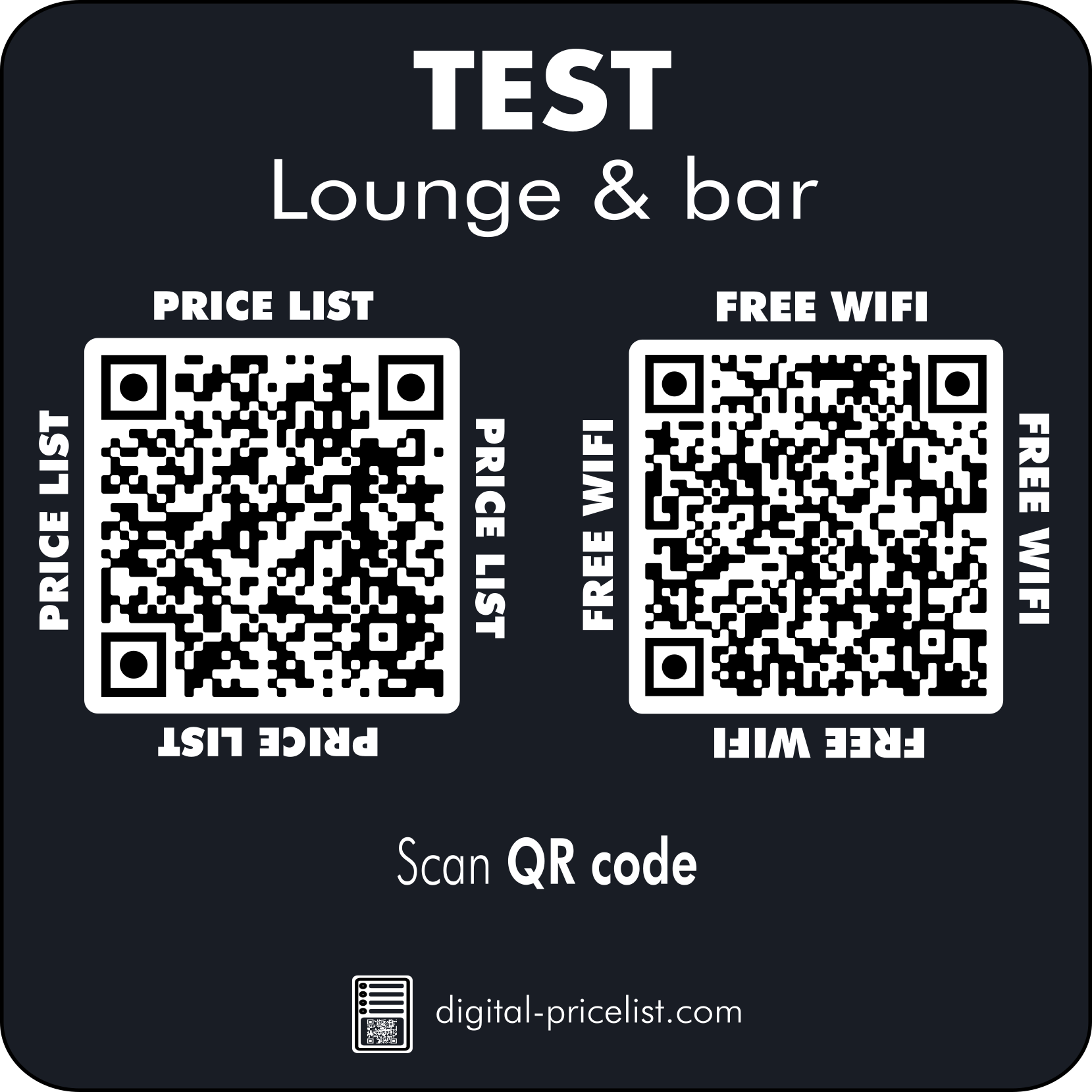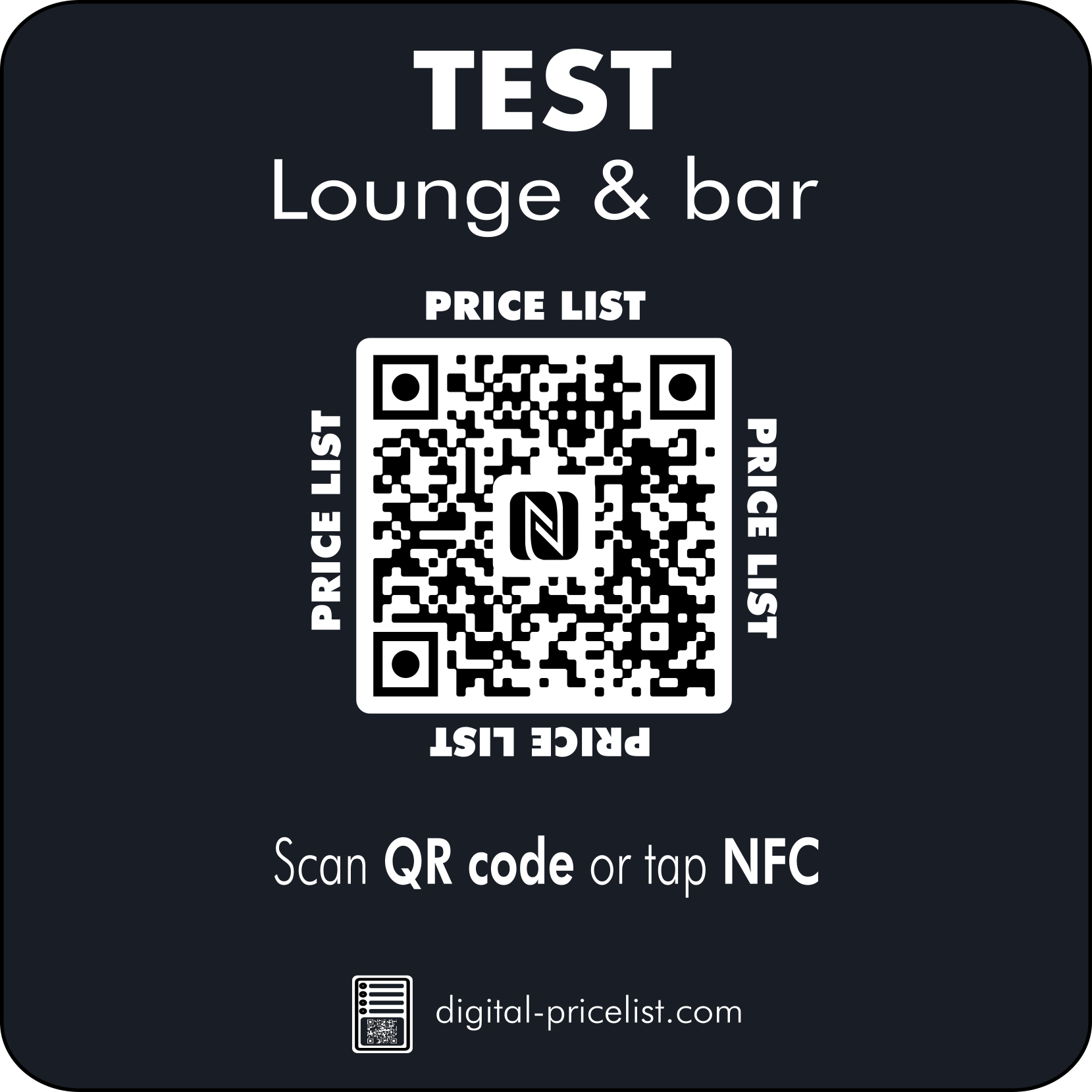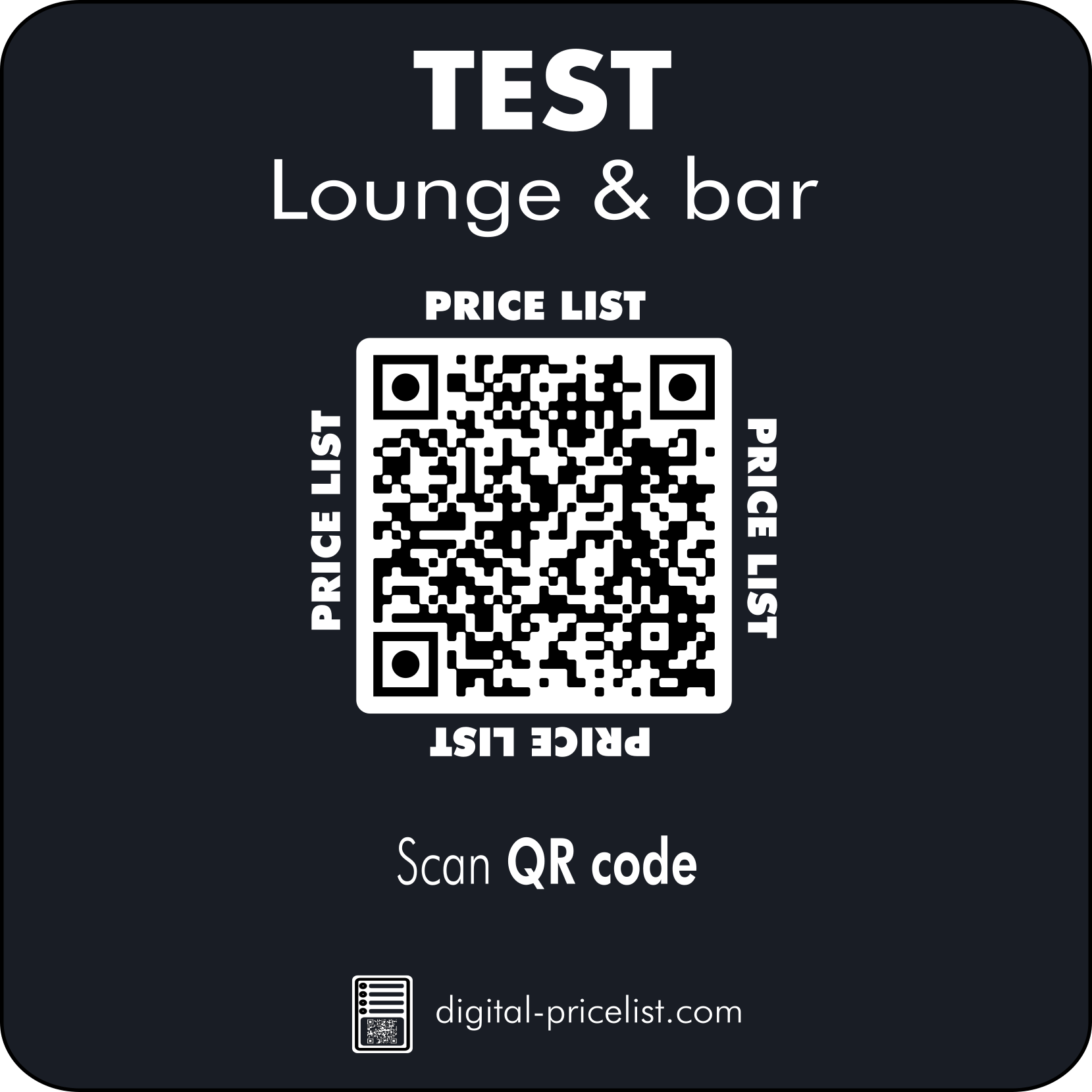 Contactless menu
More than a menu
Speed ​​up your business, raise the user experience to a new higher level. The contactless menu is intended for everyone, whether it is a restaurant or fast food. Provide your guests with a menu on their mobile phone. All they need to do is turn on the camera on their mobile phone and scan the QR code or hold the phone up to the sticker. Simple access via mobile phone without the need to install an application. In order to give your guests a better insight into your complete offer, take advantage of the QR and NFC contactless menu. Provide your foreign guests with a review in their native language with just one click. Contribute to the digital and green transition.
Super fast, simple and contactless NFC and QR code menu for even faster and safer use for restaurants, cafes, bars, beauty salons, hair salons and others. Say goodbye to physical menus. View the menu on any mobile device without downloading the app. Guests can instantly access your menu by touching the NFC or scanning the QR code with the smartphone camera. It works with all systems and Internet browsers.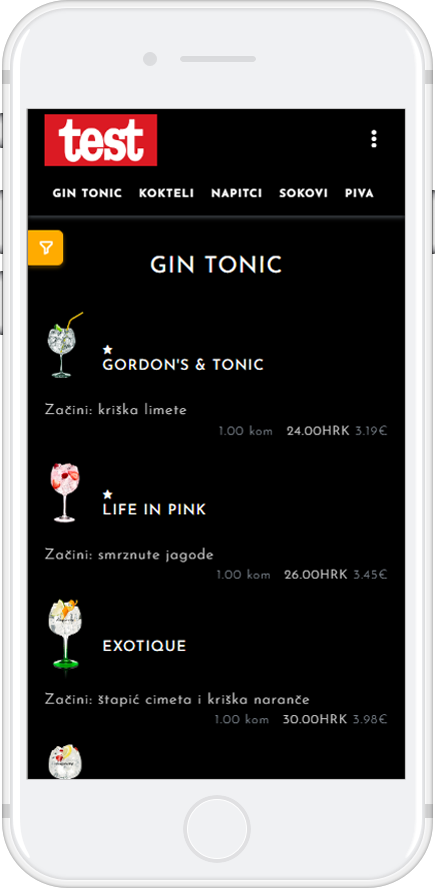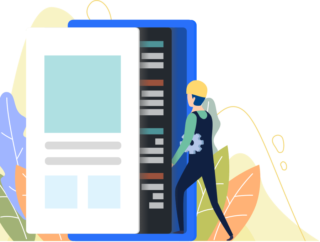 Have a project in mind?
Let's start cooperation and realize your idea.